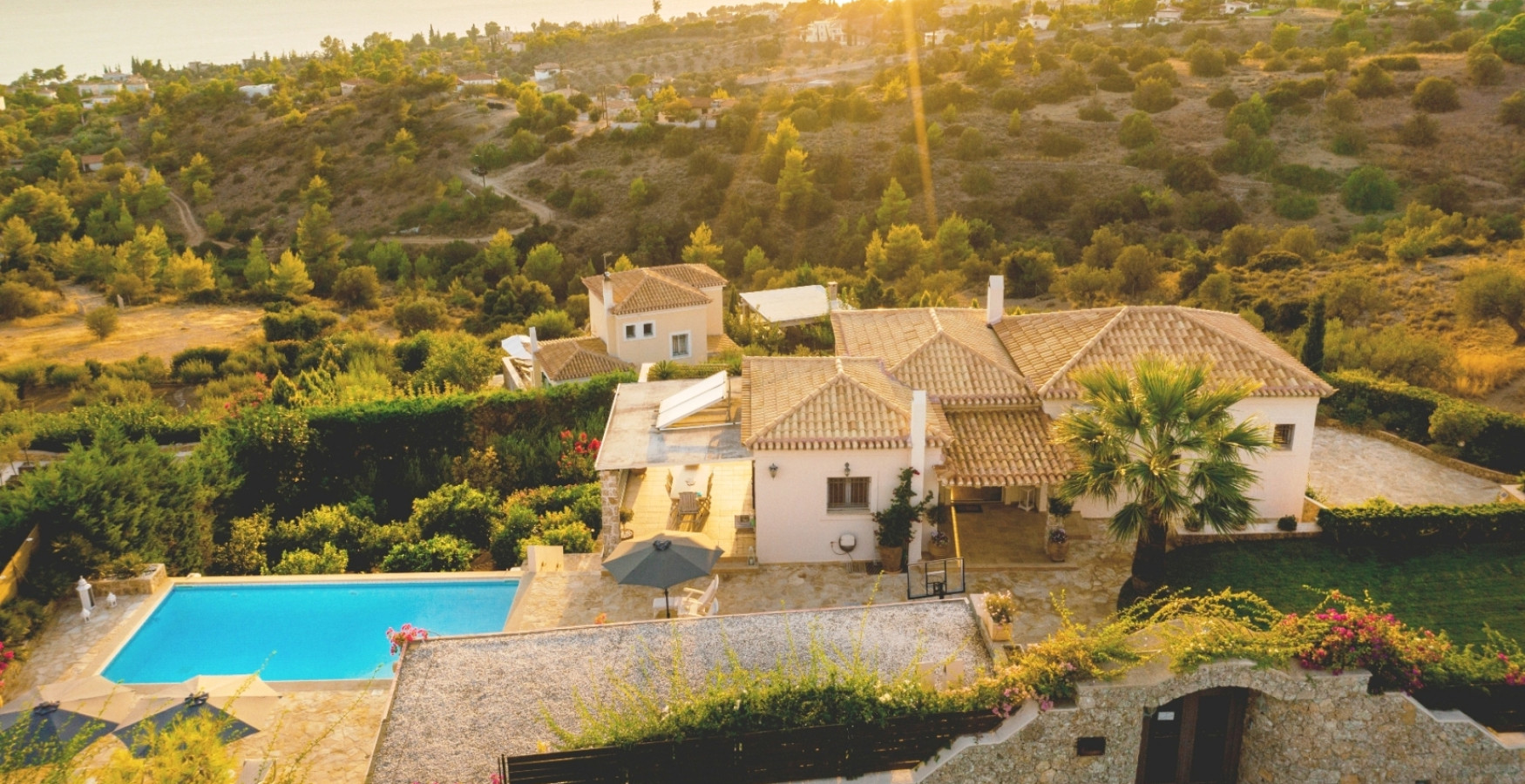 VILLA ARTEM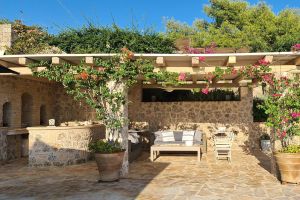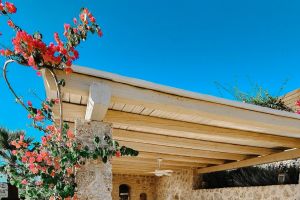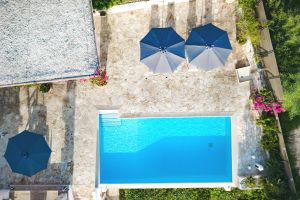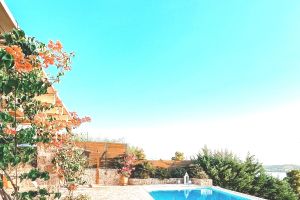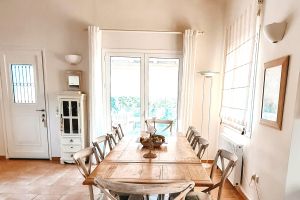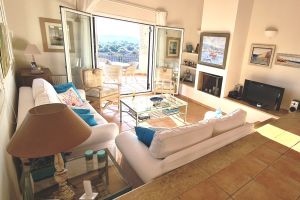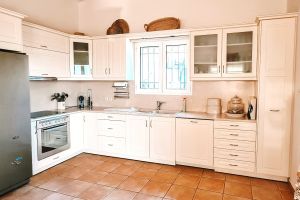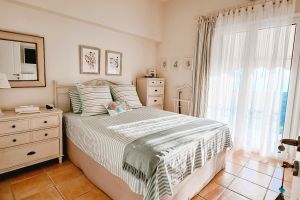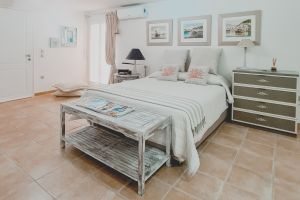 240m²

2100m²

10

5

4

Swimming Pool
Resplendent Villa Artem with its elegant and spacious rooms, the gracefully decoration, the colourful gardens and the magnificent sunset views is a rare treasure. Guests can immediately relax and enjoy this well-designed home that is both comfortable and luxurious.
The upper level has a very spacious living room with wooden vaulted ceilings and magnificent views over the bay. There is a lovely dining area for up to 10 guests as well as a sophisticated country-style kitchen which is perfect for passionate cooks in the party! From this large open-plan space, guests can access the large outdoor terraces, the extensive gardens and the large pool.
There are two bedrooms on the upper level - one double bedroom and one twin bedroom - which share a bathroom with shower. Both bedrooms have balconies overlooking the beautiful sea view.
The other 3 bedrooms are on the ground floor: A spacious master bedroom with ensuite bathroom and shower; a twin bedroom and a double bedroom. These two bedrooms share a bathroom with shower and all three bedrooms have doors leading to a veranda or terrace. On this level there is also a playroom and a 2nd kitchen which has direct access to the garden and the pool as well as the garage.
The villa owner is an art expert and this is very much in evidence throughout the house with beautifully chosen objects and paintings as well as very comfortable furnishings all of an exceptionally high standard.
The same artistic eye for detail continues to the outside space. Large terraces shaded by deep pergolas surround the villa. Guests can choose from two lovely outdoor dining areas. There is also a well-designed outdoor kitchen as well as two charcoal barbecues that are also fuelled with LPG. Above the pool there is a wonderfully comfortable outdoor lounge area while from all terraces guests can enjoy superb views right over the sea. The property has beautifully landscaped gardens with a joyful profusion of colours and scents with a riot of hibiscus, lemon and orange trees as well as many other shrubs and flowers along with a large lawn and a children's playground.
Online enquiry