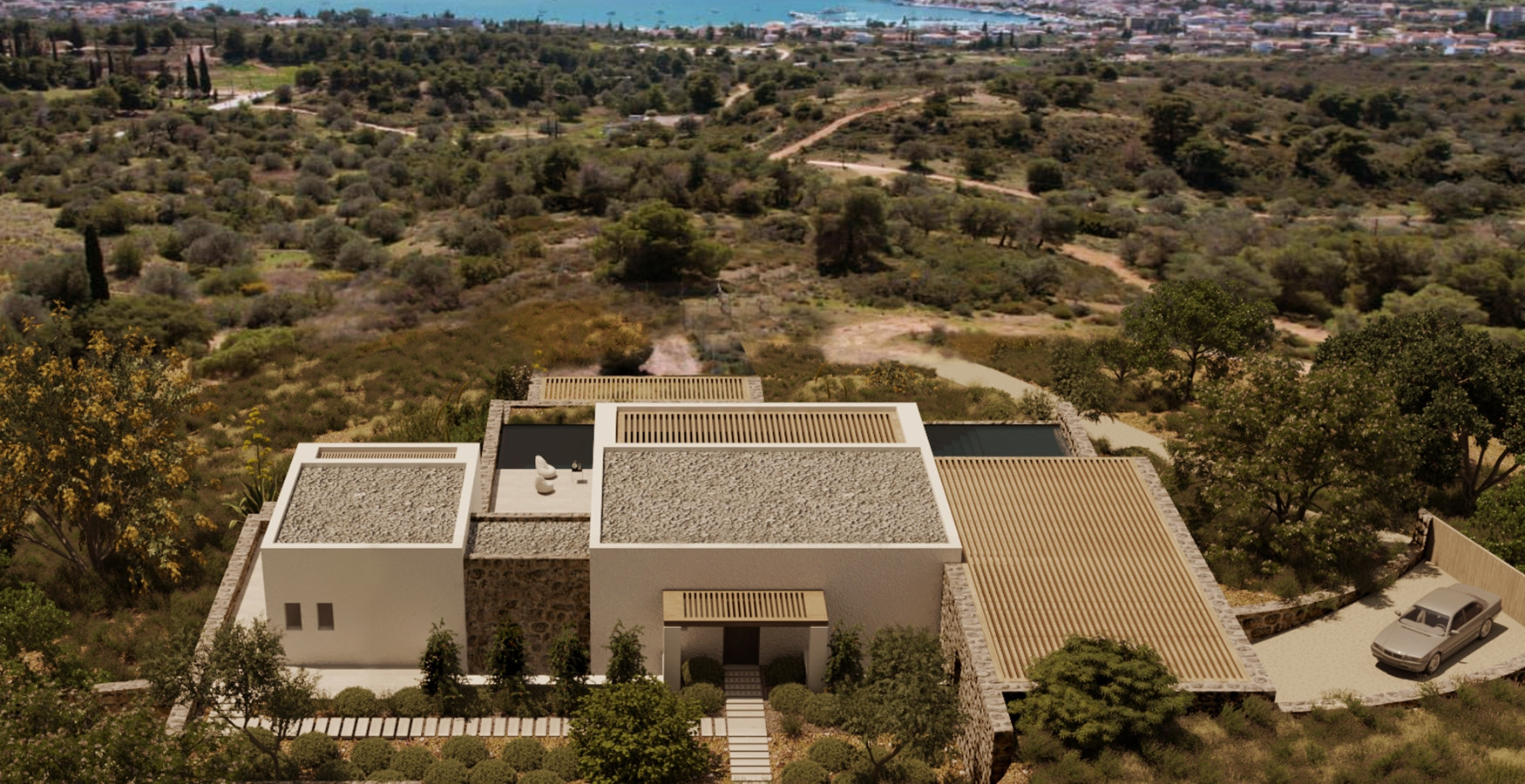 NEW PROJECT VILLA VIGLIA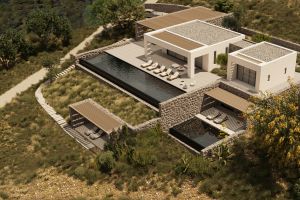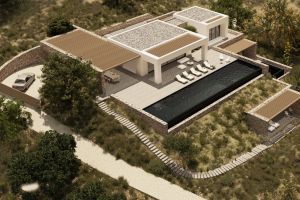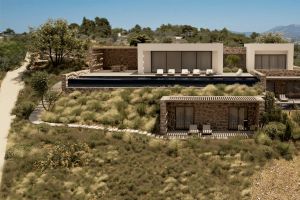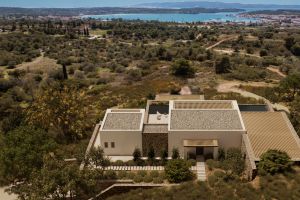 367m²

4180m²

12

6

6

Swimming Pool
The central goal of the design was the harmonious integration of the building into the natural environment, which is achieved by utilizing the large slope of the ground and the underground development of one of the two levels. The design of Villa Viglia was based on the principles of minimal style and the central goal was the formation of functional, comfortable and bright spaces, which is achieved by creating large openings. The house is placed on the highest part of the plot, so that it takes full advantage of the natural lighting and ventilation and open towards the sea. The plot has road access and is surrounded by rich Mediterranean vegetation.
The villa is developed on two levels, with the main living areas, the master bedroom, as well as the swimming pool being placed on the ground floor from where the entrance to the building is made. The remaining uses are developed underground on one level. Two central volumes are formed on the ground floor of the residence. In the large one is the living room with a single layout, consisting of a living room, dining room and kitchen, as well as the guest WC. In the small volume is the master bedroom with en suite spacious bathroom and walk in closet. The outdoor living area, with its large infinity pool, outdoor seating, BBQ and outdoor dining, acts as the focal point of residential life during the summer season. In addition, the ground floor includes 3 parking spaces in a covered area.
In the basement there is a sitting area, as well as a guest house with an en suite bathroom. The lighting and ventilation of the basement is natural and takes place through the cour anglaise. In addition, there are 2 bedrooms with en suite bathrooms and an independent private terrace and swimming pool, as well as all the auxiliary spaces (engine room, laundry room, storage room, pool engine room). Finally, two guesthouses with independent entrance from the garden of the residence are being created, which include a shared bathroom and kitchenette.
General features of Villa Viglia:
Minimal, modern design
4 Bedrooms
5 Bathrooms
2 Guest Houses
5 Parking Spaces
1 guest WC
Spacious outdoor terraces
Heated infinity pools
Heating cooling system with latest generation heat pump
Minimal design energy fireplace
Frameless frames
Energy Class A
Shell lined with thermal facade
Concealed lighting systems